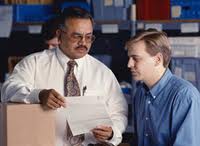 The Department of Business License in one of America's high growth counties is using a business automation system we designed to flawlessly bill and collect over $600M in revenue each year. They paid for the system quickly by eliminating the need for an IBM mainframe, and by reducing labor costs associated with merging their five older systems into one single consolidated business solution.
To the benefit of the county, we were able to put all of their business rules into the system which enabled a number of key employees to retire without negative effect.
They recently added a one-stop business portal that was able to support all the municipalities in their county, thereby reinforcing their leadership position.