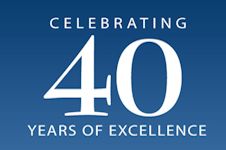 ARL Systems is founded by
Richard Scott
, who has more than 40 years of data communications and transaction processing experience. His systems have always been on the leading edge of technology. We are a collection of highly successful talent with the goal of making the most of technology to help you grow and maintain your businesses.
Your Solution
ARL Systems uses a consulting type approach. Our process is to spend time understanding your business, injecting knowledge and best practices experience into the mix, and helping your management decide which direction and decisions would be best for your organization. When our solutions are not the best fit, we can help you engage other solution providers and manage the project on your behalf. This will ensure you receive the best solution.


Accolades
Our teams have won dozens of accolades from customers, and we gained a reputation of 100% customer satisfaction and project success. There simply is no comparison.


The 1970s

In the 70s Richard's teams were developing intelligent terminals and transaction processing systems, which were the forerunner of today's advanced business solutions.
The 1980s

In the 80s his teams were responsible for designing software components used by over 80% of American PC modems, including the renowned Hayes Modems.
The 1990s

In the 90s his teams successfully pioneered the use of "Browser Based Business Systems" which is now the mainstream of business system technology. Browser Based Business Systems offer great cost savings as no software installation or maintenance is needed for the client PC and it offers the flexability of Self or Cloud Hosting.
The 2000s

In the 2000s his team promoted the use of email and other technologies to reduce business costs and promote efficiencies. His company became the
"Go To"
company for advanced governmental business systems. Today there are over 40 large agencies using systems his teams developed to reduce the cost of doing business with the government.
Today
Today we help organizations like yours with over 40 years of business and technology experience. You will be able to make a real, profitable difference for your customers with new technology and advanced business processes.